2019 LAWR Award Recipients
Distinguished Student Award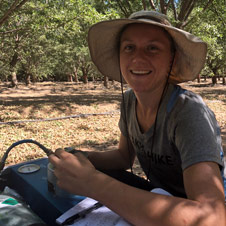 Kelly Dreschler
The 2019 Distinguished Student Award is awarded to Kelly Dreschler. Kelly is a graduate student in Biological and Agricultural Engineering in Isaya Kisekka's Lab. She receives this award owing to her excellence in research focused on investigating ways to precisely irrigate almond orchards to improve production and economic outcomes while minimizing environmental impacts of groundwater overdraft
Distinguished Postdoctoral Award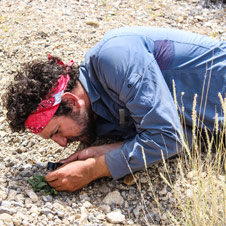 Dr. Steven M. Grodsky
The 2019 Distinguished Postdoctoral Award is awarded to Dr. Steven M. Grodsky. Steve is an ecologist, entomologist, and was a postdoctoral scholar in Rebecca R. Hernandez's Lab. While serving in this role, Dr. Grodsky co-founded the research initiative, the Wild Energy Initiative (WildEnergy.org) within the Muir Institute at UC Davis. He receives this award owing to his excellence in research focused on understanding relationships between renewable energy and the environment. His research during his postdoctoral tenure emphasized understanding how siting decisions of concentrating solar power plants impacts ecosystem services and indigenous values of plants.
Distinguished Teaching Awards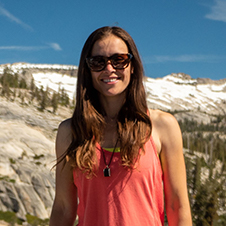 Teaching Assistants – Jessica Chiartas
The 2019 Distinguished Teaching Award for Teaching Assistants is awarded to Jessica Chiartas. Jessica is a Ph.D. candidate in the Soil and Biogeochemistry Graduate Group in Toby O'Geen's Lab. She is receiving this award due to her extensive knowledge in soil science, ability to transfer that knowledge in creative ways to her students, and her passion for science communication and teaching (SSC205 summer field class).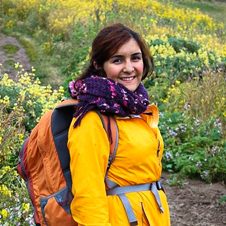 Teaching Assistants – Nazanin Akrami
The 2019 Distinguished Teaching Award for Teaching Assistants is awarded to Nazanin Akrami. Nazanin Akrami is a Ph.D. student in Agricultural and Environmental Chemistry in William Horwath's Lab. She receives this award due to her great dedication to her class (SAS014). She designed the class discussion carefully to address independent and critical thinking and incorporating global perspectives. Her students appreciated that she was passionate about building their confidence.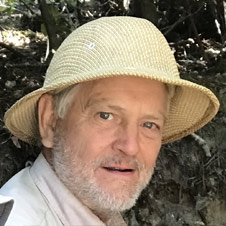 Faculty – Dr. Randy Southard
The 2019 Distinguished Teaching Award for Faculty is awarded to Professor Randy Southard. Dr. Southard has demonstrated excellence in delivering the soil science teaching program, teaching both undergraduate and graduate classes. In the classroom setting and in his field course, Dr. Southard's instruction and courses are consistently rated very high. As reflected by these very high ratings, Dr. Southard devotes substantial time and effort to class preparation, with students commenting that Dr. Southard's classes are among "the best classes they have taken... ". The faculty and students praise Dr. Southard for challenging students to think "outside the box". Teaching is Randy's strength and perhaps most significant contribution to the department's legacy.
Distinguished Service Awards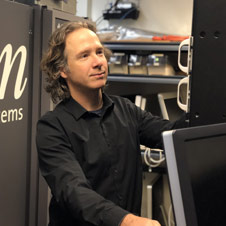 Chris Derr
The 2019 Distinguished Service Award is awarded to Chris Derr, IT manager of the Metro Cluster, which includes the LAWR Department. Chris receives this award owing to his exceptional record of professionalism, responsiveness, intellect, and leadership supporting the department. His dedication to continuously improving IT-related information, offerings, and services are exceptional. The department and his staff enthusiastically and unanimously are thrilled for him to receive this award.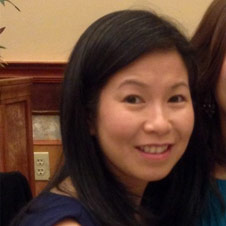 Anna Lee

The 2019 Distinguished Service Award is awarded to Anna Lee, Executive Assistant of the LAWR Department. Anna receives this award owing to her enduring professionalism and service that underpins the functioning of the entire department. Anna's reliability and adaptability to the dynamic and demanding nature of departmental administrative needs are one of her many characteristics that make her exceptional. Anna receives this award also for her soft skills; her kindness and patience do not go unnoticed by all she interacts with. Her dedication to serving the department while also serving as a role model of professionalism make this award exceptionally exciting and noteworthy to give to Anna this year.
Distinguished Community Service Award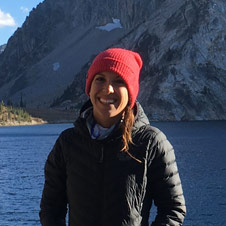 Dr. Katy Dynarski
The 2019 Distinguished Community Service Award is awarded to Dr. Katy Dynarski, Co-Founder of GOALS (Girls Outdoor Adventure Leadership in Science), a collaborative program between UC Davis and Sequioa Kings Canyon National Park. GOALS is a free, hands-on science educational program for high school girls from underrepresented backgrounds in STEM. Katy receives this award for her exceptional vison, leadership in service, and dedication to science education through the immersive GOALS program. Information on the program and crowdfunding their campaign can be found at https://girlsoutdoorscience.com.
---
The LAWR Awards Committee is led by Dr. Rebecca R. Hernandez and members Dr. Isaya Kisekka, Dr. Paul Ullrich, Dr. Da Yang, Dr. Shu-Hua Chen.
Nominations for 2020 awards are due 1 September 2020. For more information: http://lawr.ucdavis.edu/awards