John B. Orr Endowed Chair in Environmental Plant Sciences.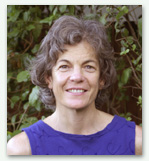 The Orr Chair in environmental plant science was established in 2005 by a gift from John B. Orr, who specified that it be spent equally in the area of plant sciences and environmental studies. John Orr grew up in Texas, and worked as a glazier for UC Davis for more than 20 years, after serving in World War II and the Korean War. He had a great fondness for plants and animals, and bequeathed 85 percent of his estate to establish the John B. Orr Endowed Fund. In setting up the Orr Chair, the College of Agricultural and Environmental Sciences specified that it was a five-year position to be awarded to a tenured faculty member. The endowment supports research and teaching in the area of environmental plant sciences, and is intended to strengthen the internationally recognized research activities in this area on the UC Davis campus. In two of the five years, the incumbent must organize a workshop or seminar series on environmental plant sciences on campus.
The first occupant of the Orr Chair is Dr. Louise Jackson, who is a Professor and Extension Specialist in the Department of Land, Air and Water Resources. Her term is 2006-2011. Her current research is on plant-soil relationships, and the effects of changes in vegetation and land use on environmental quality. As Orr Chair, she plans to emphasize research on agricultural plant diversity and environmental services, and linking UC Davis with related international activities, such as the DIVERSITAS programme for biodiversity science.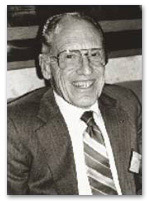 Robert M. Hagan Water Chair Endowed Fund
In the 1950 and 60's, Dr. Bob Hagan was professor in the Department of Irrigation Science that is now part of LAWR. Bob worked intensively with the UC Cooperative Extension to help farmers and water districts to use water efficiently. Later in the 1970's and 80's, Bob was instrumental in developing water policy for the State, ensuring adequate water for California's agricultural water needs. He worked closely with the Association of CA Water Agencies, and was a founding member of the Water Education Foundation. He was known nationally and internationally for his work on irrigation and water use efficiency. Before his death in 2003, he donated a large sum of his own money to start an endowed faculty position in LAWR. His contribution was matched through a fundraising campaign, led by the Water Education Foundation, with significant contributions by various water agencies in California.
The position will serve at the interface of water science, management, and policy in order to focus water research on the Davis campus toward finding solutions to California's water problems.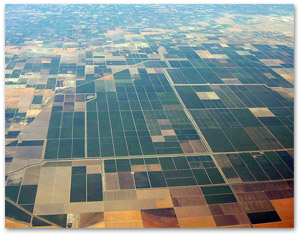 The James G. Boswell Endowed Chair in Soil Science
The Boswell Chair in soil science was established in 2005 by a $1.5 million gift from the James G. Boswell Foundation. The Boswell Foundation was established in 1947 to support agricultural activities, including teaching and research. The Boswell family has had a significant impact on California's agriculture through their farming activities and philanthropy. The establishment of the James G. Boswell Endowed Chair in Soil Science is another effort to insure that California agriculture stays productive and on the cutting edge of sustainable practices.
The occupant of the Chair will focus her/his research and teaching on soil management as the foundation of sustainable agriculture. The individual's expertise may be in soil chemistry, biogeochemistry or soil fertility. Recruitment for the position is expected to begin in 2007.
The James G. Boswell Foundation Endowed Chair in Soil Science will give special recognition to the individual selected and will provide supplemental financial support for teaching, research and outreach. For example, the funds may be utilized to support undergraduate and graduate students, for the purchase of research equipment or computer time, and for travel to professional meetings and conferences.
Jim Thayer Soil Science Student Endowment Fund
Jim Thayer was an undergraduate and graduate student at UCD who studied Soil Science. He believed his scientific training at UCD enabled him to solve fascinating and challenging practical problems encountered by federal, state, local, and private clients throughout the world. This involved working with and sometimes leading interdisciplinary teams including a broad spectrum of specialists from fields of science, engineering, economics, planning, and agricultural production.
He chose to endow the fund to foster the training of soil scientists, particularly from California schools, with the hope that some of these students will opt to practice Soil Science in California. He was particularly inspired by, Soil Science 105, a statewide soils field
tour and practicum that provides students with an intensive and broad exposure to soils and associated applications of soil science. With his endowed fund, he hoped to encourage undergraduate Soil Science students from California schools to take Soil Science 105. Each year LAWR sponsors one student's course fees for Soil Science 105 through this fund.
Kenneth Tanji Service Award
Gifts to the Kenneth Tanji Service Award will provide support in perpetuity to hydrologic science graduate students who demonstrate a commitment to public service. Your gift remembers Ken Tanji, a pillar of the hydrology faculty, and inspires students to lead society through their professional and academic achievements just as Professor Tanji did.