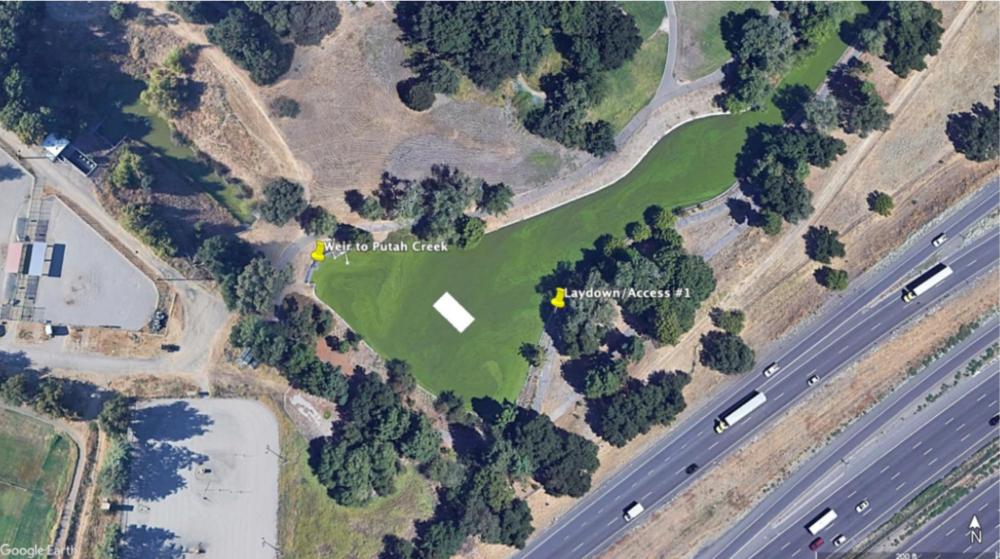 If you make your way to the west end of the Arboretum from early February through May this year, you will find a new addition to the waterway — a floating, solar-powered aerator installation funded by the U.S. Department of Energy. It's the result of a research and development collaboration between UC Davis' Global Ecology and Sustainability Lab, Wild Energy Initiative, solar developers at Noria Energy and the UC Davis Arboretum and Public Garden.
The 700 sq. ft. floating solar aeration system represents a low-cost, clean energy solution for water treatment designed to circulate the surrounding water and prevent algae build up. Along with monitoring the technical operations, researchers will be studying the effects of the system on water quality. They will measure temperature and dissolved oxygen underneath and around the floating solar island before, during, and after the system installation, in addition to measuring nitrate and chlorophyll concentrations to better understand impacts on algae growth in the water. This system was carefully designed and positioned so it will not interfere with the primary flood control function of the Arboretum Waterway.
This pilot system is the first phase of a larger initiative by Noria Energy to integrate water treatment equipment into large, megawatt-scale floating solar installations. The findings from this project, including the results of the water quality impact study, will be used to improve the utility of floating solar systems and highlight their environmental benefits to help grow renewable energy deployment in the United States.
The evolution of this partnership is one to be celebrated. It is through a UC Davis Learning by Leading™ Waterway Stewardship intern Emil Rodriguez, who also works in the Global Ecology and Sustainability Lab, that the connection was made between the research partners and the UC Davis Arboretum and Public Garden. This project brings together the teaching, research, and environmental stewardship goals of the Arboretum and Public Garden and is one of the many examples of private-public partnerships at the university that provide benefits for UC Davis and the greater community.
Original artlcle: https://arboretum.ucdavis.edu/news/reducing-green-algae-green-energy