Award Category
Teaching
Description
Nominated for excellence in teaching and/or curriculum development.
Maximum Award Recipients
1 Faculty/CE Award (Associate or Full)
1 Instructor Award
1 Teaching Assistant Award
Nomination/Application instructions:
This award is self-nomination or LAWR affiliated individuals can nominate eligible members of the LAWR community. Submit a nomination letter (1-page maximum, 0.5" margins, 12 pt. font, PDF) describing why you (self-nomination) or the nominee is deserving of the award. Include your (or the nominee's) name and official title in the letter. Eligibility: Limited to current LAWR members or those within six months of affiliation/appointment with the department.
Note: Submit all materials to awardsLAWR@ucdavis.edu by 5:00 pm (PST) on December 15, 2020. The awards committee reserves the right to nominate individuals for awards, withhold an award when no applications are received,and/or increase the number of awards when applications are equivalent in quality. Individuals can receive more than one award when eligible. Awards will be announced in Spring 2021.
Award Recipients
Teaching Assistants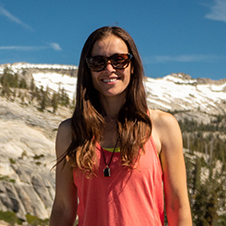 The 2019 Distinguished Teaching Award for Teaching Assistants is awarded to Jessica Chiartas. Jessica is a Ph.D. candidate in the Soil and Biogeochemistry Graduate Group in Toby O'Geen's Lab. She is receiving this award due to her extensive knowledge in soil science, ability to transfer that knowledge in creative ways to her students, and her passion for science communication and teaching (SSC205 summer field class).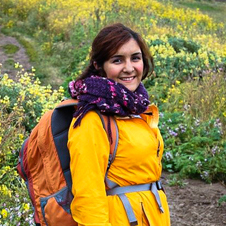 The 2019 Distinguished Teaching Award for Teaching Assistants is awarded to Nazanin Akrami. Nazanin Akrami is a Ph.D. student in Agricultural and Environmental Chemistry in William Horwath's Lab. She receives this award due to her great dedication to her class (SAS014). She designed the class discussion carefully to address independent and critical thinking and incorporating global perspectives. Her students appreciated that she was passionate about building their confidence.
Faculty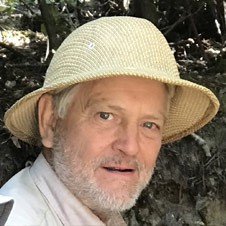 The 2019 Distinguished Teaching Award for Faculty is awarded to Professor Randy Southard. Dr. Southard has demonstrated excellence in delivering the soil science teaching program, teaching both undergraduate and graduate classes. In the classroom setting and in his field course, Dr. Southard's instruction and courses are consistently rated very high. As reflected by these very high ratings, Dr. Southard devotes substantial time and effort to class preparation, with students commenting that Dr. Southard's classes are among "the best classes they have taken... ". The faculty and students praise Dr. Southard for challenging students to think "outside the box". Teaching is Randy's strength and perhaps most significant contribution to the department's legacy.